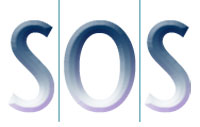 Stories
I love hearing family stories and encourage you to contribute them for this page. Here is one I would like to share with you.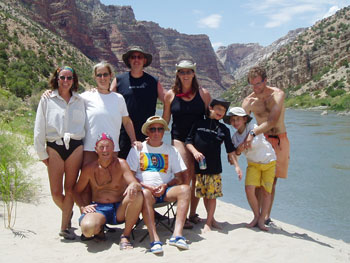 When I was 10 years old my parents took our family on a whitewater raft trip down the Colorado river through Canyonlands in Colorado and Utah. What an experience it was! The water was HUGE and wild and sleeping under the stars in the canyon was breathtaking. To behold the majesty of the great American West was a gift for which I was truly grateful.
Fast forward about 25 years…. to celebrate my Father's 70th birthday we rafted the main Salmon River in Idaho. We were the first group down the river that season after a winter with heavy snow pack. The water was very high and rough and about 55 degrees. That was okay because it was almost 100 degrees outside! The water was racing, the rapids incredibly challenging, and it was our job to hang on! A great time was had by all.
Well don't you think it would make sense that for my Dad's 80th birthday we would have to go on another whitewater trip? By this time he had two grandsons who need introductions to river running….. I recruited nine family members to go and it was magnificent! We rafted the Green River through Ladore Canyon in Colorado and Utah and it was the trip of a lifetime – just the right amount of splash and bounce for the grandkids and their PopPop. We celebrated his birthday in style with chocolate cake and champagne.
The best thing about the experience? When I called my Dad to introduce the idea I said "You know Dad when you turned 70 we went whitewater rafting. Well…" And he immediately said "Yes! I'll go!" I love my Dad.