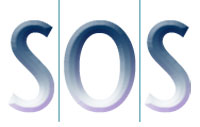 Mission Statement
I founded S/O/S when I observed an elder friend experiencing some frustration at dealing with his mail, checkbook, and bills. We agreed that I would take care of these things for him and we were both happy with and grateful for the arrangement. He felt at ease knowing his checkbook, mail, bills, and insurance premiums were being tended to and I felt honored to be allowed to help and to provide him peace of mind. I also just plain enjoyed his company; our visits were a sincere pleasure that I looked forward to.
Our working relationship proved fortuitous when he later had a stroke. I saw immediately that although he was incapacitated the mail and bills march on; the routine aspects of life continue without us while we are ill or tending to family and friends whom we love. In this experience I also had the opportunity to observe the role of adult children in the process of figuring out who would provide what care when – coping with the many logistics of caring for our own families and our parents at the same time. I was very moved by what I was observing and instantly recognized what a valuable and precious experience this was. It helped me realize that I genuinely thrive on helping others.
I learned so much during that time that it galvanized me to continue on to work with others. I recognized immediately that the tasks I was performing (which I now know as Daily Money Management) made a difference and had inherent value for my friend, and ultimately, first client. His family knew that his finances were under control making one less thing for them to figure out and manage, allowing them to focus that much more on their Father. It was so sad losing my dear friend, respected elder and first guide in this work. But I know I helped my friend feel more comfortable in his last ten years and that allowed me to feel that at a time when helplessness is all around us at least I was able to contribute to his well-being.
A mission and ethics statement for a business is supposed to say all the things it can do for you as a prospective client. I wrote one for this website and it seemed stiff and predictable plus I believe the information has been covered in all the pages of this site.
What I wish to take the time to state here is why I conduct my practice and what I believe in so that you can begin to get to know me.
I believe in goodness and integrity. I believe the vast majority of people in the world are good and that we all want the same thing: to be happy, healthy, and have our children and families well cared for and safe. If we all treat each other well then things will indeed work out beautifully.
I have grown and expanded S/O/S to do what I did for my friend for many kinds of people and in different areas because I believe it to have inherent value. My mission is to bring peace of mind, independence, and a sense of empowerment to my clients. Client needs are paramount. This brings satisfaction for both of us.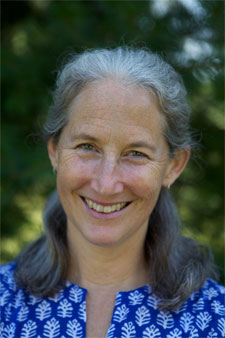 It is my great pleasure to recommend Sarah. During the time we worked together she has provided me with professional assistance in organizing a multi-subject, complicated filing system.

Sarah Williams' dynamic enthusiasm and brilliant insights, enhanced by her empathy during a very challenging period in my life, has made this difficult matter a pleasant one to look back on.
–
L.N., Falls Village, CT
Traditional Mission Statement
The mission of Sarah Williams - S/O/S is to conduct a lasting and dynamic practice, bound by integrity, honor, trust, and professionalism in service to clients in personal finance, elder services, daily money management and consulting for home and business, and that by acting as a catalyst through this work individuals may be empowered to maintain their independence and control, and to both formulate and achieve goals.