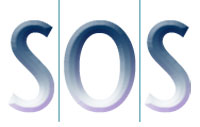 Consultations
CONSULTATIONS with SARAH WILLIAMS - S/O/S
are available in:
SMALL BUSINESS Her 20+ years of experience in all facets of business management enable Sarah to observe with a keen eye and recommend organizational fine tuning to help small business owners set and attain goals.
PERSONAL BUSINESS MANAGEMENT: Sarah Williams-S/O/S offers services tailored to meet individual needs, whether the client is an elder of our community, a busy professional, or someone who lives in another part of the country for part of the year or travels frequently. Let S/O/S manage the details so you don't have to. Please also see the Daily Money Management link on this website.
ORGANIZATIONAL ISSUES FOR THE HOME Sarah Williams-S/O/S can get your home organized and well-functioning. This work could involve getting belongings organized, time management, learning management strategies, as well her unique systems for managing arrivals and departures, and move management for those relocating or downsizing.
PROJECT MANAGEMENT: Projects require definitions and goals to allow for the generation of strategies and plans. Sarah can keep the objectives SMART:
Specific
Measurable
Action-oriented
Realistic
Time-related
Sarah Williams-S/O/S can make your job run smoothly which saves you time, money, and aggravation. A client once said "It may seem like a luxury, but it's a necessity".
Sarah Williams- S/O/S can help with:
Construction/remodeling
Move management
Getting organized
Managing personal business
Small Business Management
Relocating or downsizing
As the sole proprietor of a business that requires me to travel frequently overseas, I am gone for long periods of time and I need to rely on someone else to cover business details, financial issues, logistics and a wide range of other, ancillary details. Sarah Williams has sound judgment in these areas and has successfully made important decisions for me a number of times. This was always done in a professional style. She is courteous, to the point, and has a penchant for accuracy, brevity, and clarity. I trust that a decision to retain her services would provide the owners of any business increased peace of mind and more time to spend on other things"

– L.D. Diamond Lu Productions and International School of Horsemanship Novato, CA and Hallstavik, Sweden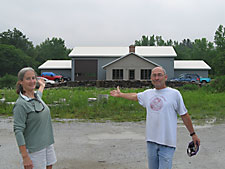 Monterey Masonry Building project.
May 22, 2004
To Whom it May concern:
Sarah Williams has worked for Monterey Masonry since 2002 . She works 5-6 hours per week. Her job description includes; (1)financial troubleshooting,and (2) special projects and development. I would describe Sarah as the architect of the business.

The following list suggests the wide range of work Sarah has accomplished for us.
1. Solicit, interview and hire a new office manager.
2. Find a suitable, affordable, industrially zoned, site for our new shop and office.
3. Plan and supervise construction of a new 40' x 60' shop, and a 36' x 24' office. This includes; writing a business plan, meeting with the bank, interviewing, hiring, managing and scheduling contractors, choosing and purchasing materials, dealing with utilities, the town, permitting, perc testing etc. Basically doing it all.
4. Managing a complex 18 month long Workman's comp claim; dealing with the employee, the doctors, the insurance company etc. Keeping our costs down, as best as possible, keeping the employee happy, as best as possible, and prodding the insurance company to live up to its contractual obligations.
5. Big picture thinking. Who are we as a business? what are our long range goals. Concrete planning to achieve goals.
Sarah always gets an A plus. She is clear thinking, analytical, and astronomically well organized. At the same time she is a detail person. All t's get crossed. All i's get dotted. Her skills in the detection of bullshit are highly developed. If she has made mistakes I have not seen them. Sarah is personable, well spoken, charming and comfortable dealing with any sort of person.
Sarah gets a lot done in a little time. Any business that employs Sarah would be the lucky beneficiary of her talents."
– Mark Mendel, Owner Monterey Masonry